SAVE TIME, MONEY & FUEL USAGE
A practical and clever heat retention bag, to slow-cook food with less energy.
Featuring a specially developed inner padding that retains heat; start on the stove, gas burner or open fire and set to rest to complete the cooking process without the use of additional energy, sealing in flavour and nutrition. 
Ideal to use for saving energy at home, camping or if fuel sources are hard to come by.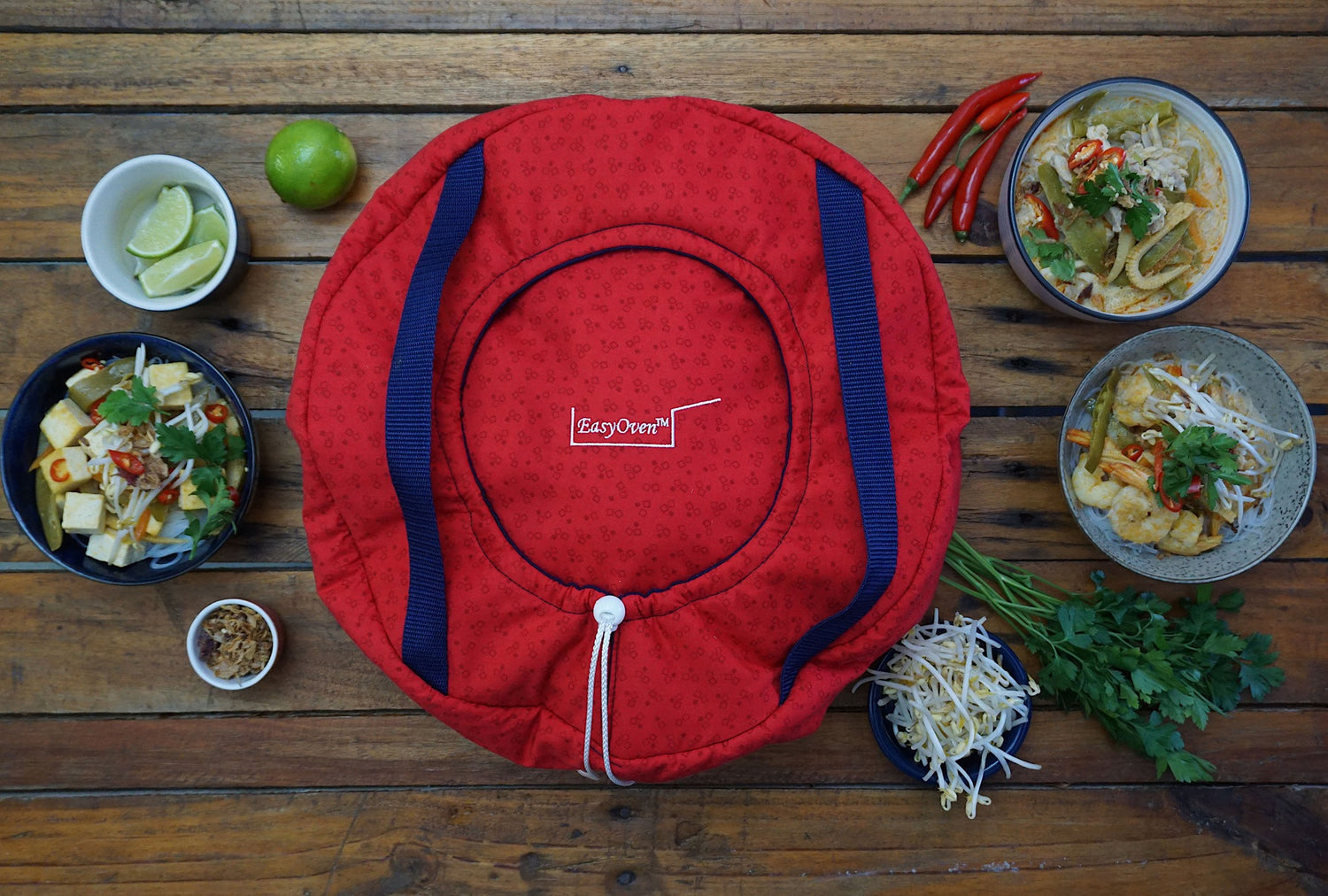 MISSION STATEMENT
We are proud that EasyOven™ operates as a Circular Business Model, creating wealth for all.
Our Mission is to distribute the EasyOven™ using a quadruple bottom line system:
Environmentally Responsible: by creating a product that is energy efficient .
Socially Responsible: by facilitating the start-up of small enterprises in communities manufacturing the EasyOven™.
Financially responsible: by keeping the product affordable.
Culturally responsible: wherever possible using local material.
RECIPES
SPEEDY BACON PASTA

One of the fastest, flavoursome, filling recipes we have!

SEE RECIPE

COTTAGE PIE

When all you want to eat is something delicious, warm and filling.

SEE RECIPE

DAL: LENTIL SOUP

For those times when you like to heat up your tastebuds with some delicious soup!

SEE RECIPE