2014 AUS MUMPRENEUR AWARDS RISING-STAR AUSMUMPRENEUR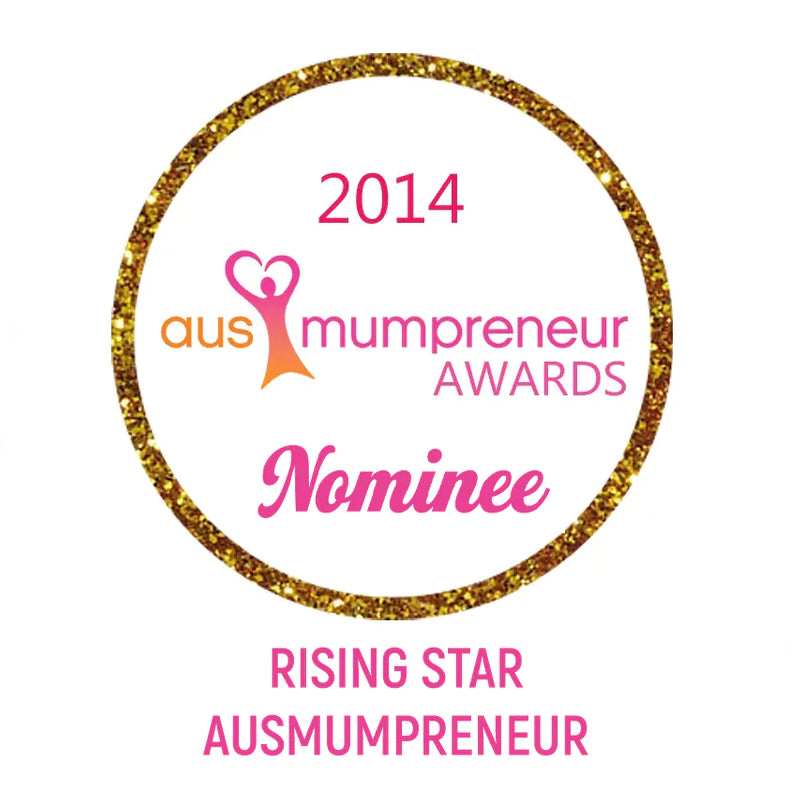 RISING STAR AUSMUMPRENEUR - NOMINEE
The AusMumpreneur Awards are all about supporting Australian mums in business, challenging the stereotypes and raising awareness about the contributions made by women with young children to the Australian economy.
The AusMumpreneur awards are a nationally recognised awards that have been running since 2009. 
We were greatly honoured to be nominated for the 2014 Rising Star Ausmumpreneur Award
Proudly presented by AusMumpreneur and The Women's Business School, the Awards recognise the best and brightest in the Australian mumpreneur industry, acknowledging success in business, product development and innovation and customer service at a glamorous awards event.
Previous AusMumpreneur of the Year winners and finalists have been featured in national media including 60 minutes, Sunrise, The Today Show, Today Tonight, Cosmopolitan, and the Herald Sun and The Australian since winning this award.
For more information how you can be a part of these amazing rewards find out more at AusMumpreneur the official Website for the Awards.
Get your hands on your own EasyOven today!
Great in your kitchen or a perfect addition to Camping, Boating & well pretty much Anything!